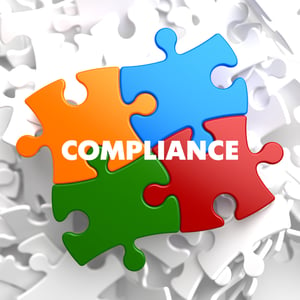 Are you prepared for a HRSA 340B audit? Everyone wants to get through an audit successfully which is why Equiscript asked Michael Gonzalez, Lead Consultant at 340B consulting firm, FQHC 340B Compliance to provide some insight on how covered entities should prepare for an audit and the most likely risks for audit findings.
Here come the auditors! Whether it's a single audit, Operational Site Visit (OSV) audit, or 340B audit, no one is ever excited to hear those words. This makes sense, as it is an auditor's job to review your work and make note of any mistakes they can find. Over the past few years, we have seen HRSA 340B audits increase, and, for 2018 audits, 69% resulted in a finding. So, the real question is: how do I ensure that my program is in the 31%? The following are four tips from FQHC 340B Compliance to keep your organization prepared for a 340B audit.

Evaluate Your Policies and Procedures

Our number one rule for policies and procedures is do not have anything in the document that is not actually being performed. We all know that policies and procedures are meant to outline a specific area in an organization, but what are the rules around 340B policies and procedures? Well, technically, there aren't any. There are general requirements by HRSA that apply to all policies of a health center but are nonspecific to 340B.

Perform Regular Internal Audits

Make sure you are performing audits on your 340B claims! We (FQHC 340B Compliance) have several clients for whom we act as the contracted 340B coordinator to help on a monthly basis with this task. Unfortunately, nothing is perfect, and sometimes things will pass through the internal controls we put in place. By performing monthly audits, we can test these controls and reverse claims in a timely fashion if need be. Though random sampling methods are fine, you should also engage in targeted auditing selection to test those claims that are at a higher risk of being compliant.

Update Your Info in the OPAIS Database

One requirement of 340B is that your information on the OPAIS webpage is accurate and up to date. We have seen issues here that result in an "Area for Improvement" (AFI), and sometimes all the way up to becoming a finding. Please be sure that you have your sites and contract pharmacies registered before utilizing them with 340B.

The most common finding from the OPAIS webpage is that the Medicaid Exclusion File is not accurate. Be sure that the Medicaid and NPI number listed is the number that you use to BILL at each site. It will not necessarily be the actual provider's number. The most common AFI reported on a HRSA report in this area is that the contract pharmacy name registered on OPAIS is not identical to what the name is on the contract with the pharmacy. The difference can be as small as not including the letters DBA between the legal and known name.

Pay Special Attention to Clinic Administered 340B Medication

For the clients that we (FQHC 340B Compliance) perform annual 340B audits for, our most common finding is around clinic administered 340B medication. One of the only hard facts in the 340B space is that you must have auditable records, and it applies to these clinic administered medications. This is a difficult task to perform, as the most practical way (unless you ask the nurses) is to keep paper logs as to what comes in and what goes out. There are different technological applications, but of course, those will cost you more money. Another common finding around clinic administered medication is the occurrence of duplicate discounts. Please note that the Medicaid Exclusion File requirements apply here as well. Even if you bill Medicaid on an encounter basis, if you are using 340B medication on a patient that you will be billing Medicaid for, you should be carving in.

About FQHC 340B Compliance

FQHC 340B Compliance is a 340B consulting firm that specializes in providing independent 340B audits and monthly contract 340B coordinator services to community health centers. The firm is compiled of auditors, accountants, and pharmacists, all of which work together to provide quality and personalized services for our clients. If you have any questions, please feel free to reach out to Michael Gonzalez, Lead Consultant, at mgonzalez@fqhc340B.com.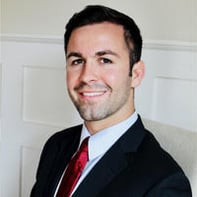 Michael Gonzalez, Lead Consultant
FQHC 340B Complaince

Michael Gonzalez has worked exclusively with FQHCs and coordinates services for FQHC 340B Compliance's approximately fifty community health center clients. In addition to managing 340B audits and contract 340B coordinator engagements, he routinely provides a variety of financial services to health care clients. Previously, Michael was the audit manager for a CPA firm in the southeast that specializes in single audits of FQHCs. He has used his experience and knowledge as an auditor to develop educated and targeted audit procedures that best analyze the 340B program.