Recent actions by drug manufacturers are dramatically limiting patients' access to lifesaving, low-cost 340B drugs.
Established channels for accessing discounted medications via contract pharmacies have been dismantled almost overnight with little regard to patients and safety net providers that rely on inexpensive 340B medications in order to serve their patients.

Covered entities are now in what appears to be an impossible spot at just the wrong time. Nonetheless, more drug manufacturers look to be piling on with ill-conceived restrictive policies that will immediately hurt poor, disenfranchised Americans already suffering through an unprecedented economic downturn.

How can a covered entity serve their entire uninsured patient base with only a few pharmacies?

Equiscript has a solution. LilaRx is the most comprehensive, easy to use 340B-based nationwide medication assistance program designed specifically to pass 340B savings to uninsured and low-income patients. It is a streamlined way for providers to get lifesaving medications into the hands of some of their most at-risk patients regardless of how far they live from a pharmacy.

LilaRx utilizes the national reach of our home-delivery pharmacy partners like Truepill to send patients their medication right to their homes, eliminating common barriers like lack of access to transportation.

LilaRx also acts as a bookkeeper. Covered entities can access the data they need to show exactly how the 340B program assists their most vulnerable patients and how their program is directly helping folks in their community gain access to affordable medications.

The 340B program is a critical tool for healthcare providers and must be preserved to continue providing necessary care to vulnerable populations. Watch our video to see if you think we can help your patients.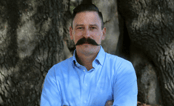 Mike Burkhold
President & CEO of Equiscript

Mike founded Equiscript 2009. Equiscript's company Cause is to "Expand access to healthcare in the communities we serve". We are passionate about finding ways to improve patient care and generate financial resources to expand care in the communities that Equiscript is privileged to serve.