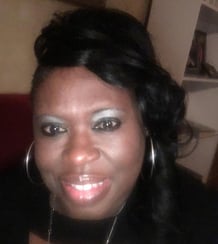 Please join us in celebrating Burma Rayford, Care Coordinator, at Northeast Mississippi Healthcare in Byhalia, Mississippi. Burma is Equiscript's Site Champion Spotlight for June!
Site Champions play a significant role in the success of Equiscript home delivery pharmacy programs across the country. They serve as the primary point of contact between the Equiscript team, providers, and patients. Site Champions are super-organized, super-involved superstars who carry out the tasks necessary to make a successful pharmacy program.

Northeast Mississippi Health Care, Inc. is a group of three Federally Qualified Health Centers (FQHCs) serving underserved populations in Marshall, Tate, and Desoto counties. Burma has been with the health center for four months and has been the center's Equiscript Program Site Champion since the program launched in April of 2019.

Burma said The Equiscript Home Delivery Pharmacy Program has been "very valuable for patients in rural areas and patients with disabilities" and being an Equiscript Site Champion means "knowing that she is helping patients be compliant with their medications,"

The program requires providers to send prescriptions to the patient's new home delivery pharmacy. Because there can sometimes be a delay in this task, Burma's recommendation for other Site Champions is that they, "Have patience and be persistent with the providers."

Equiscript Account Manager, Kerry Tary, said, "Burma has gone above and beyond to ensure the Equiscript program is a success at Northeast Mississippi Healthcare. She works tirelessly with the providers to make sure prescriptions are sent to us in a timely fashion, and is always responsive when we reach out to her for anything. I can't think of anyone who deserves this recognition more than Burma!"
Site Champions help to ensure that patients get the best quality service, and that they get their medications when they need them - which keeps patients happier, healthier, and more compliant with their healthcare. Thank you, Burma, for being a top-notch Site Champion!