As someone who has endured thirty-five years of chronic asthma, I can attest to the financial pinch of keeping up with monthly maintenance medications. I'm that guy in line at the pharmacy turning away my much-needed, recently-prescribed, Advair inhaler because I just did not have the extra funds for the sixty-five dollar copay at the time.
For me, declining my maintenance inhaler usually delayed me keeping up on that much-needed medication and sometimes just not picking it up at all; and then depending solely on my less expensive rescue inhaler, which is exactly what the doctor advised me not to do.
This scenario is all too common for many patients. Too often, we patients are prescribed a regimen of effective medications by our healthcare providers who pave a way at our appointments for our improved health. Then we get to the pharmacy and our financial scenarios creep up, and we encounter roadblocks because we can't always afford to pay all of our copays upfront.
Much stress and anxiety can be caused when patients can not afford their medications. Knowing that we will feel better physically when we can take the medication prescribed for our ailments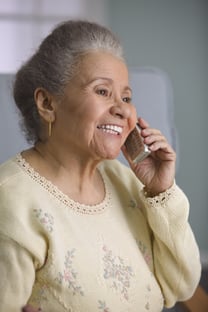 greatly affects how we as patients feel mentally, as well. At Equiscript, I work on the Patient Enrollment team, calling patients to offer them a home delivery pharmacy program with free delivery of their medications. One of the things I hear often during my conversations with patients is how paying copays at the time of picking up their medications can pose a problem. My job is to introduce patients to the Home Delivery Pharmacy for their respective health center, and to provide them with the necessary information to determine if home delivery of their maintenance medications would be a benefit to them. Sometimes just the convenience of having medications brought right to their door or mailbox is enough for a patient to want to enroll in the program, but what I am coming to find is the REAL help with the program comes with the simple invoicing of any copays due.
"You mean, I get my medications first, and I can pay later? That would be great!"
I hear this type of response often from patients learning about the Home Delivery Pharmacy program. I can hear the relief in their voices as I explain to them how we invoice for their copays and provide them with a grace period to allow them to budget for the medications like they would with any other bill.
Informing patients about this benefit is something that has become very satisfying me, because I am also a patient who can relate to the struggle of affording medication. I know how important it is to have medications on time, I also know what a relief it is to not have to stress about not being able to afford them when you need them.
The home delivery pharmacy program provides relief to communities around the country, helps patients stay on their medications, and also helps pave the way to better health. Preventing the stress caused by copays due at pickup is a great feature to the Home Delivery Pharmacy program and something I'm proud to champion with every call I make.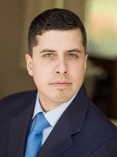 Andrew Trudeau, Patient Sales Representative
Andrew Trudeau is an Enrollment Specialist with Equiscript. Andrew introduces patients to the Home Delivery Program for their respective health centers and goes over the benefits it provides them with. Andrew has been enthused and inspired by working with the general populace with a long career that started with a twenty year service in a public library setting. Helping people is something he is passionate about. Andrew is also a musician and a writer of poetry and fiction.