Update from Tola, Nicaragua
Wednesday, August 2, 2017: We are having another pediatric health fair today. The Equiscript team's contributions funded this health fair. It's the first time the town of Tola has had a pediatric clinic. Pediatricians, like any specialist here, are super rare in the rural areas. We have two. One is also a neonatologist.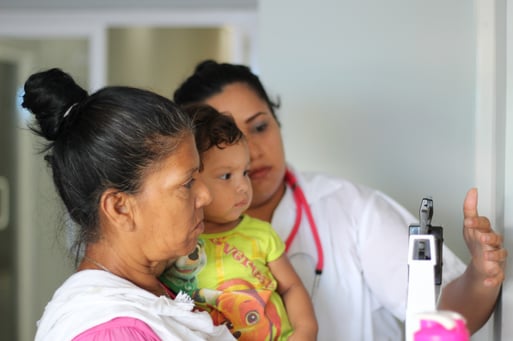 TJ, the country director has rented a "jump house". I think he expected something inflatable, but what just showed up to a trampoline! (Oh well, we have pediatricians standing by.) The kids love it. I'm told that the only other time the town has a trampoline is once a year during a government-sponsored fair of sorts and that the kids save their lunch money for a week to be able to jump on a trampoline for just a few minutes. They are super excited. It's great to see.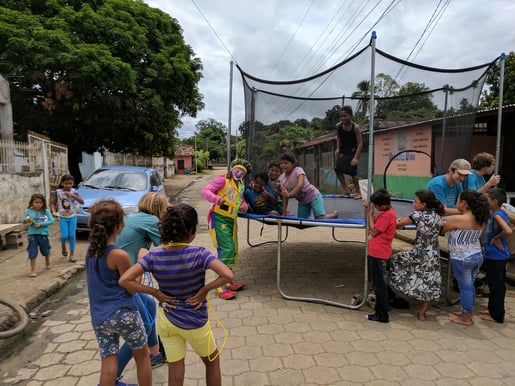 Power at the clinic (and the rest of town) is out this morning. It's really hot. We have moved the providers to a next-door neighbor's porch and the front of the clinic so they can have some type of air circulation. TJ has found generator somehow so we do have fans.
So far, most of the kids have simple ailments. The doctors are prescribing an anti-parasitic for all of the children. The team at the clinic tell me they want the kids to have anti-parasitics once per quarter because the they are so likely to have some type of parasite they need it that regularly. All of the kids are also getting vitamins.
It's also the second day of the clown. He does a great job of keeping the waiting kids happy, but he does have really loud music. I'm very happy to see our children interacting so comfortably with the local children. They are having a great time entertaining the local children and playing games to keep them happy. This is something I'm sure our kids will remember forever.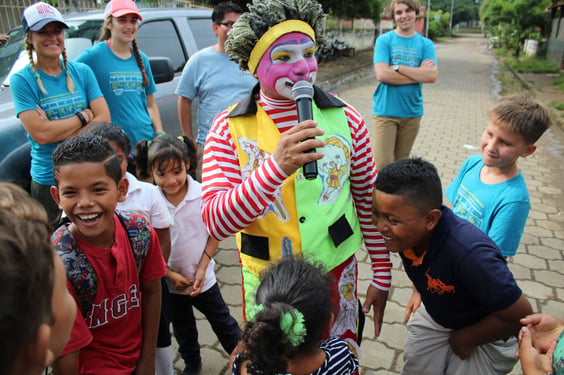 By the end of the day we have seen more than 100 patients. It's been a great day for the clinic. Overcoming the lack of power was a huge deal. The pediatric health fair was aimed to increase community awareness of the clinic. I'm sure we have achieved the goal. We are all beat. Back to Rivas to spend the night and we have a rural clinic

tomorrow

.
More updates to come!
Learn more about Equiscript and OneWorld Health.
Clients: How to apply for the Equiscript and OneWorld Health Trip in December.