Mentally strong people are more successful and happier because they have developed habits to effectively navigate through times of adversity, ambiguity, and failures.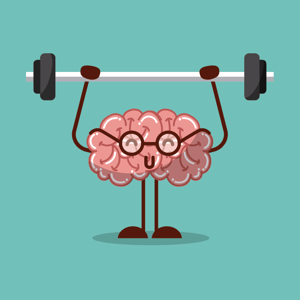 Here are things that mentally strong people do:
In times of personal setbacks, mentally strong people pick themselves back up, reframe their minds, and they carry on. They have the ability to be optimistic yet realistic; they know when to change course if a plan is clearly not working. They understand that tough times and failure are a part of life but they do not allow these difficult situations to become permanent barriers in their ability to make a change or accomplish a goal.
Criticizing others over the littlest, unimportant things are a complete waste of their time. Instead, mentally strong people use their energy by embracing individuality and trying to see the good in others. They accept that we all have different ideas, preferences, and motivation. They seek to understand, gather facts, and challenge their own personal biases rather than making quick assumptions.
THEY OVERCOME NEGATIVE INNER VOICES
Mentally strong people know how to let go of limiting beliefs. They acknowledge their inner critic--then they remind themselves why they shouldn't doubt their abilities. To combat these emotions, they engage in positive self-talk and affirmations.
THEY SPEAK THEIR MIND AND LISTEN WITH INTENT
They are not afraid to take a stance about something they believe in. They don't say they agree with something (when they really don't) to avoid uncomfortable situations. They know how important it is to be honest with others and to themselves. They are also active listeners. They genuinely want to get to know others and the information being presented to them. This builds trust, collaboration, and opportunities for all parties.
THEY ARE SELF-DISCIPLINED
We all have these moments in life when we feel unmotivated or stuck in a situation. Some people may find themselves in a state of inertia for too long and decide to give up. Mentally strong people are disciplined. They understand that while things may not always be fun or easy, the only way to reach a positive outcome is to keep going and have control despite temptations and pressure.
THEY HAVE A GROWTH MINDSET
Mentally strong people are curious and are lifelong learners. If they don't understand something, they conduct research, ask experts, and seek mentors. They have a can-do attitude and view failures as an opportunity to change or improve processes. They accept that they don't know everything and are open to constructive feedback.
THEY BUILD RELATIONSHIPS AND SAY GOODBYE TO TOXIC PEOPLE
Mentally strong people are protective of their energy and happiness. They surround themselves with people who have the same core belief systems that they have as they believe it's the only way to make genuine and long-lasting relationships. Mentally strong people have self-love and respect for themselves. They don't stay around for people who are inconsistent, self-serving, and manipulative.
Mentally strong people are happier because they practice gratitude. They don't dwell on minor inconveniences or situations that did not go their way. They often reflect on these tough times and appreciate moments. They are thankful for opportunities and keep an optimistic outlook on life.
Another reason why mentally strong people are happier is that they choose to forgive others who have hurt them. They don't let themselves become bitter and let negative situations become a burden in their life. Forgiving means taking back power of one's emotions and happiness.
Gladys Osea, Human Resources and Finance Analyst
Gladys Osea is an HR and Finance Analyst at Equiscript. Gladys performs a variety of HR functions and assists in the development of projects in the Finance and Accounting department. Her interests include personal finance, health and wellness, and self improvement. In her spare time, Gladys loves to read and catch up on her tv shows.