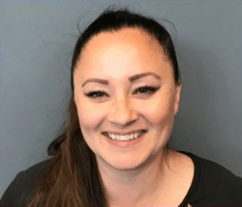 Please join us in celebrating Felisha Drinkwater, Senior Pharmacy Technician at Columbia Valley Community Health in Wenatchee, WA. Felisha is Equiscript's Site Champion Spotlight for August!

Site Champions play a significant role in the success of Equiscript home delivery pharmacy programs across the country. They serve as the primary point of contact between the Equiscript team, providers, and patients. Site Champions are super-organized, super-involved superstars who carry out the tasks necessary to make a successful pharmacy program.

Columbia Valley Community Health (CVCH) is a non-profit Federally Qualified Health Center (FQHC) that has been providing medical, dental, and behavioral health in the Wenatchee, WA area since 1972. CVCH has three main locations in Wenatchee, East Wenatchee, and Chelan as well as a primary care mobile clinic.

Felisha Drinkwater has been with CVCH for ten years. She said her favorite part of being a Pharmacy Technician is "helping not only the providers but the patients in our community. My goal is to create a long term relationship between our pharmacy and the patients. I love that I can help people get the medications they need."

Equiscript Client Relationship Manager, Vivian Suarez, and Equiscript Account Manager, Tiffany Green, both nominated Felisha for the Site Champion Spotlight Award. Tiffany said, "Felisha has been such a pleasure to work with! She does a fantastic job multitasking and staying ahead. Felisha goes above and beyond in servicing the patients at the health center and of the program. I am happy to have the opportunity to work with her!"

For CVCH patients, Felisha named transportation as a significant barrier to care and said, "A lot of our patients need the extra help, so many of them rely on other means of transportation. Our hours of operation here in the pharmacy are not retail, and home delivery takes that stress away."

Felisha said she would recommend the home delivery pharmacy to other organizations because, "It opens doors for so much more than just getting patients their medications. It has allowed us to be a part of the patient/provider relationship. By this, I am hoping when it comes to refills and other medication questions our patients have another source to go to that may be more accessible."

Site Champions help to ensure that patients get the best quality service, and that they get their medications when they need them - which keeps patients happier, healthier, and more compliant with their healthcare. Thank you, Felisha, for being a top-notch Site Champion!