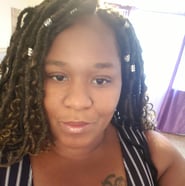 Please join us in celebrating Robin Simmons, Licensed Practical Nurse (LPN), at Fetter Health Care Network in Charleston, South Carolina. Robin is Equiscript's Site Champion Spotlight for December!

Site Champions play a significant role in the success of Equiscript home delivery pharmacy programs across the country. They serve as the primary point of contact between the Equiscript team, providers, and patients. Site Champions are super-organized, super-involved superstars who carry out the tasks necessary to make a successful pharmacy program.

"Fetter Health Care Network is a Federally Qualified Health Center (FQHC) committed to providing a full range of high-quality health care services for everyone in Berkeley, Charleston, Colleton, and Dorchester counties." Robin is celebrating her three year anniversary with Fetter Health Care Network, serving patients in their downtown Charleston location.

Robin likes being Fetter's Equiscript Site Champion because she likes assisting in helping people learn how the home delivery pharmacy program works and helping get prescriptions sent to the patients. She advises other Site Champions not to let the work pile up and to dedicate two days a week to check the Equiscript portal.

Equiscript Client Success Specialist, Kerry Tary, said, "Robin has been very easy to work with. When Emily (Equiscript Client Relationship Manager) and I went on-site to Fetter to train the staff, she jumped right in and showed her team her process on working our 340B Central Portal and was very happy to answer any questions they have."

Site Champions help to ensure that patients get the best quality service, and that they get their medications when they need them - which keeps patients happier, healthier, and more compliant with their healthcare. Thank you, Robin, for being a top-notch Site Champion!