Equiscript Continues Its Commitment to Supporting OneWorld Health's Mission to Bring Permanent, Sustainable Healthcare to the Chronically Underserved



I'm excited to announce that Equiscript will be supporting a group of 10 participants on a OneWorld Health medical mission trip to Nicaragua in December, 2018. This cause is very near to my heart because we will be working with representatives from Equiscript clients from across the country to provide community healthcare support in and around the OneWorld Health clinic in Tola, Nicaragua.
We sponsored our first group in December, 2017.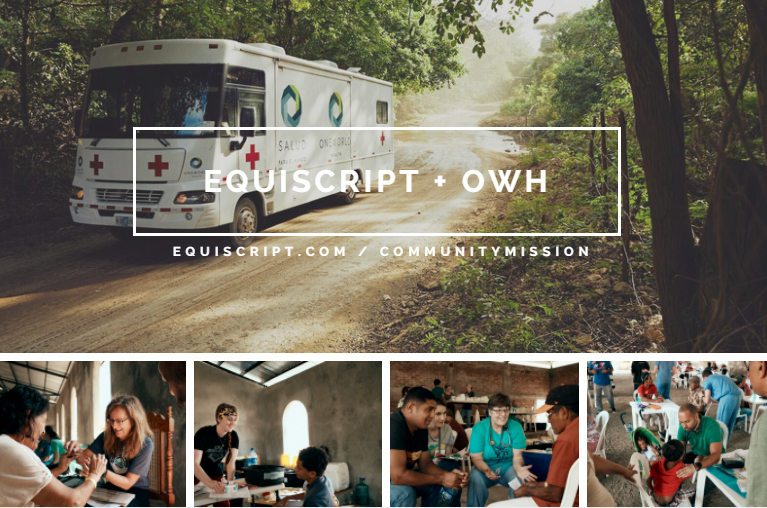 This trip changed my life, and helped shape the way we think about ourselves as a company, and as individuals who provide healthcare services in the United States.
I hope that all of our clients will consider applying to be part of the 2018 trip, and that all of our friends will sign up to get updates on our progress working with OneWorld Health.
Read stories from the 2017 Trip in our Mission Monday blog series.

Photos by Sully Sullivan of LawtonMiles for OneWorld Health