Patients who fail to show up to scheduled appointments or cancel at the last minute - giving the health center no opportunity to fill the appointment slot - are often referred to as no-shows. No-show appointments result in loss of time and money for the health center and disrupts continuity of care for patients.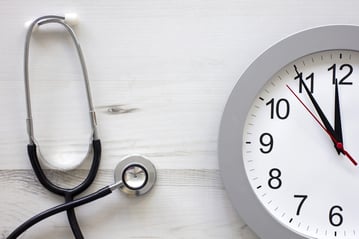 While each health center differs in their rate of no-shows, an average of 42% of appointments result in a no-show. One study found that a hospital reported 62 no-show appointments per day resulting in an estimated cost of $3 million. Another source estimates missed appointments cost the United States $150 billion annually.
There are multiple reasons patients miss appointments. They may have forgotten, had transportation issues, or couldn't get off work. Some patients' missed appointments are rooted in negative emotions or anxiety associated with going to the doctor. Some patients also report feeling disrespected by the health care system whether it be because of staff, wait times, or beliefs that their opinions or feelings are not taken into account.
Lack of education or understanding of how the scheduling system works can also be a contributor to no-show rates. Some patients feel that missing an appointment may benefit the health center because it decreases the wait time for other patients or gives the doctor an opportunity to catch up on work or take a break. Patients do not realize the impact their missed appointments have on not only the health center but on other patients. A missed appointment that is not able to be rescheduled eliminates the ability for another patient to receive care.
How can your health center reduce its patient no-show rate?
Research: Understand why patients miss their appointments and which patients in your network are most likely to miss. Studies have found that those more likely to be a no-show are women, geriatric patients, mental health patients, and those seeking sub-specialty health care services. The day of the week and month of the appointment also has an effect on patient no-shows.
Use Reminder Methods: Calling on patients prior to their appointment has proven to be extremely effective in reminding patients of their scheduled appointments. Automated messaging can also be used but may not be as effective as a phone call from the health center.
Streamline Your Scheduling System: Some health centers overbook in order to account for no-shows. This can be effective but only if you overbook around the patients you know or can assume to be no-shows. Incorrectly identifying no-shows can lead to lengthy wait times and frustrated patients. Another method is putting frequent no-show patients on a probationary system. Patients who miss appointments often are put on an appointment schedule separate from the provider's until their attendance improves.
No-Show Fees: If you have a no-show fee implemented, consider revising it so that fees are waived when they attend their rescheduled appointment. No-show fees can deter a patient from ever coming back to the health center for fear of having to pay. Also, no-shows are going to happen and sometimes they are due to circumstances that can't be controlled by the patient. They shouldn't be punished for those instances.
Education: Most patients do not know the severity of the issue. When the health center schedules an appointment, have the scheduling representative clearly state that it is important for the patient to attend and if for any reason they cannot, they should call the health center in advance to reschedule for a more convenient day and time.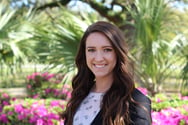 Erika Pfeifer, Marketing and Client Success Coordinator
Erika Pfeifer is the liaison between Marketing and Client Success at Equiscript. She works with both teams to collaborate and come up with ways to better reach and serve our patients, clients, and communities. Erika is a graduate of the University of Arkansas where she studied communication and marketing.