In December, 2017, United Medical Centers CEO William Worrell found himself assisting the pharmacy team at a small clinic in Tola, Nicaragua. Here's what he learned.
Welcome to this month's Mission Monday, featuring William Worrell, CEO of United Medical Centers in Eagle Pass, Texas. As an administrator of a Federally Qualified Health Center (FQHC), William offered a unique perspective on the 2017 Equiscript and OneWorld Health Medical Mission trip in Nicaragua.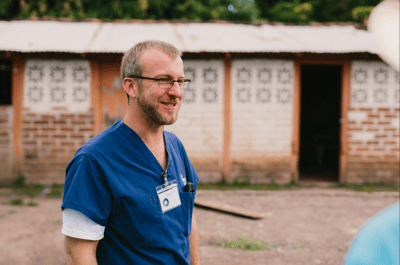 Some trip participants with an FQHC background spoke about how coming from an FQHC, they saw some of the same issues in the underserved communities of Tola that they see at their health centers in the U.S. Tola does not have the same access to resources that we do in the U.S., which makes mission work even more crucial for those underserved populations. William said, "I live on the border of Mexico so I'm as far south as you can get. We are three hours from a major city, but even here you can still be within two hours of any specialist or care you may need. There are also programs to help those that are uninsured or not able to pay for care."

While William sees access issues in his own community, he said that in Nicaragua, "It was interesting to see that a lot of the population hadn't seen a doctor in many years, if ever. Many had very involved conditions and should have been under regular care. Some of the patients would say they have never been to a dentist and they're 35 years old and that may be the only dental care they receive for years to come."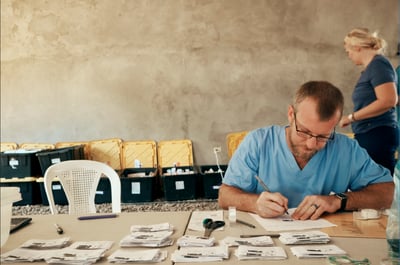 The Equiscript and OneWorld Health trip was William's first mission trip. He explained that it was an eye-opening experience that showed him just how important FQHCs are to communities like his and that other parts of the world that are not as fortunate in terms of having the access to healthcare that we have in the U.S..

William is a great example of why medical missions are not just for clinicians. While many of the nurses, doctors, and dentists were doing patient examinations, he was helping on the pharmacy side; assisting the pharmacists and making sure patients were getting their medications. In doing so, William utilized his operational strengths and brainstormed ways to make the process more efficient and shared those ideas with OneWorld Health for future trips.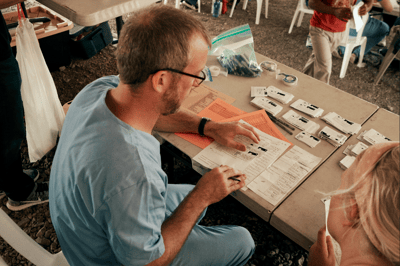 Like many of the other participants, William commented on how interacting with the other volunteers was both fun and beneficial. He was able to collaborate with them and walked away with fresh perspective, new relationships, and ideas to enhance his health center and community.
Check back in or subscribe to our blog for next month's Mission Monday post!
Photos by Sully Sullivan of LawtonMiles for OneWorld Health.

Erika Pfeifer, Marketing and Client Success Coordinator
Erika Pfeifer is the liaison between Marketing and Client Success at Equiscript. She works with both teams to collaborate and come up with ways to better reach and serve our patients, clients, and communities. Erika is a graduate of the University of Arkansas where she studied communication and marketing.