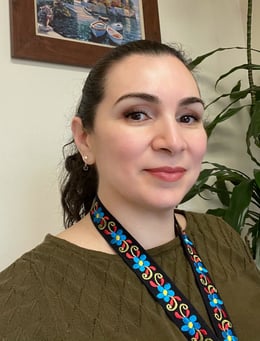 Please join us in celebrating Monica Serrano, PharmD at Sea Mar Community Health Centers (Sea Mar) in Seattle, Washington. Monica is Equiscript's Site Champion Spotlight for March!

Site Champions play a significant role in the success of Equiscript home delivery pharmacy programs across the country. They serve as the primary point of contact between the Equiscript team, providers, and patients. Site Champions are super-organized, super-involved superstars who carry out the tasks necessary to make a successful pharmacy program.

Sea Mar is a large community-based organization in Seattle Washington. Founded in 1978, they now have over 90 medical, dental, and behavioral health clinics, specializing in servicing Latinos in Washington state. They also offer a wide variety of services including nutritional, social, cultural, housing, and educational services.

Monica has worked with Sea Mar almost nine years and has worked with Equiscript as Sea Mar's Site Champion since their Equiscript program launched last year. Monica enjoys getting to make an impact in her community and working with different departments within her organization. "I get to work directly with patients, medical providers, administrators, and clinical staff. I also get to make an impact with the Hispanic/Latino communities in Spanish as well as other minority and underserved communities. Being able to provide services and medications to those that may not be able to get them otherwise and seeing the appreciation of those patients and family members is very rewarding."
As an Equiscript Site Champion, she said, "I get to assist with patients that, for various reasons, may not be able to use the pharmacies in-house, to provide a convenient service for the patient while still having the organization benefit from the 340b program which will indirectly benefit other patients of the organization as well."

Equiscript Client Relationship Manager, Georgia Spiropoulos, nominated Monica for the Site Champ Spotlight award because, "Monica has done an incredible job supporting the Equiscript program and patients during a very challenging time of Covid testing and vaccine rollout. She has been instrumental to the success of the program since launch. We could not have done it without her!"

Monica said she would recommend the Equiscript program to other organizations because "for those that have clinics with no in-house pharmacies, who do not provide medication mail services or patients that have transportation issues, this is a great service."

Site Champions help to ensure that patients get the best quality service and that they get their medications when they need them - which keeps patients happier, healthier, and more compliant with their healthcare. Thank you, Monica, for being a top-notch Site Champion!