The use of telehealth, also referred to as telemedicine has increased significantly and become more "mainstream" since the start of the COVID-19 pandemic, despite the technology being around for several years.
From personal experience, I had never considered scheduling virtual appointments or using teladoc services because - well, I never really needed to. But, what happens when the onset of a global pandemic limits in-person visits or increases anxiety about entering a healthcare facility?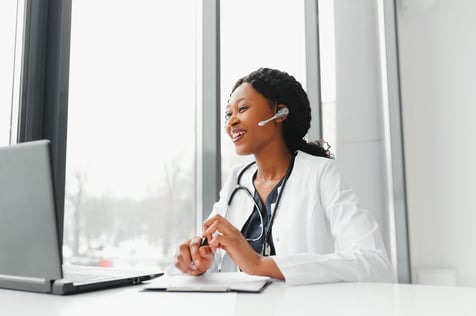 In 2020, we saw a rapid decline in office visits while telehealth visits skyrocketed. A Health Affairs study found that 30.1% of total healthcare visits were done via telemedicine which increased weekly virtual visits twenty-three-fold compared to pre-COVID.
Similarly, we've seen an increase in virtual experiences like conferences, concerts, and, dare I say it...school. I don't think there's been a better time for online shopping. Grocery stores, restaurants, and other businesses have also increased advertising for online ordering, contactless delivery, and curbside pickup.

But what about our medicine? Why is medication delivery not the automatic next step after you see a patient through a telehealth visit?
Think of it this way: if a patient is too anxious, sick, or busy to go to an in-person doctor's appointment, why do we think they would be willing and able to go to a pharmacy in-person? Isn't going to the pharmacy in person putting the patient, and potentially everyone around them at risk?
If you've ever had to go to the pharmacy, you know you're forced to stand in a line that's often filled with sick, coughing people. Now, we think: do they have COVID or are they just picking up their allergy meds?

Home delivery of medication seems like an obvious solution during a pandemic, right? However, like telemedicine, mail order services have been around for a while, but not heavily used. This could be because some people have reservations about having their meds delivered, but could also be because it's not heavily marketed. PillPack which is now PillPack, by Amazon Pharmacy, was a trailblazer in the space offering a unique mail order experience with sleek, easy-to-use dose packaging.

Learn about Equiscript's partnership with PillPack by Amazon Pharmacy here.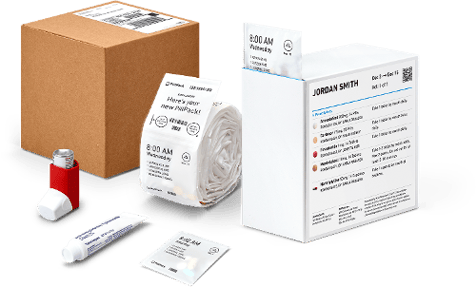 Home delivery of medications has many benefits beyond being a solution for access during a pandemic. Increased medication adherence, convenience, and peace of mind are just some of the benefits Equiscript patients have experienced.

At Equiscript, we have found that home delivery is ideal for patients who:
Are managing multiple chronic conditions
Are on multiple maintenance medications
Have transportation or mobility barriers
Are too busy to make it to the pharmacy
Prefer flexible payment options for copays (specific to the Equiscript program)
Prefer a monthly call from the pharmacy before each shipment (specific to the Equiscript program)
*Note: Not all mail-order pharmacies are the same or offer the same services. The services Equiscript provides might not be standard for all mail-order pharmacies.
While many of us are eager to get back to "normal," the pandemic has exposed the fragility of our current system and has magnified our issue of accessibility, specifically within healthcare. So, like telemedicine, home delivery pharmacy can be a critical access tool for providers and their patients - both during a pandemic and long after it's gone.


About Equiscript
Equiscript helps 340B covered entities offer a new home delivery pharmacy service to patients that will help improve patient outcomes and generate resources for their organizations. We take great care of patients; providing a service that improves medication adherence while complementing existing 340B networks and generating new savings. If you think your patients could benefit from home delivery, or if your healthcare organization is looking for ways to recoup lost revenue, our team of specialists are available for a free consultation to see if Equiscript could be a solution for you. Email us at clientsales@equiscript.com or fill out this form.

Erika Pfeifer, Marketing Manager

As Equiscript's Marketing Manager, Erika works with the teams at Equiscript to collaborate and come up with ways to better reach and serve our patients, clients, and communities. Erika is a graduate of the University of Arkansas where she studied communications and marketing.