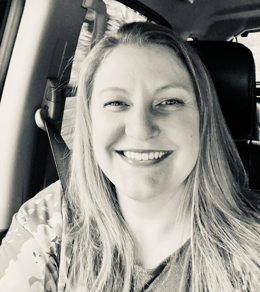 Please join us in celebrating Thea Buchanan, CPhT, 340B Coordinator, at Bakersville Community Medical Clinic in Bakersville, NC. Thea is Equiscript's Site Champion Spotlight for July!

Site Champions play a significant role in the success of Equiscript home delivery pharmacy programs across the country. They serve as the primary point of contact between the Equiscript team, providers, and patients. Site Champions are super-organized, super-involved superstars who carry out the tasks necessary to make a successful pharmacy program.

Bakersville Community Medical Clinic (Bakersville) is a Federally Qualified Health Center (FQHC) that merged with Celo Health Center in 2017 to become Mountain Community Health Partnership.

Bakersville launched their Equiscript program shortly before the country shut down due to the COVID-19 pandemic. Thea said the program has also allowed people to shelter in place and not have to worry about leaving their homes to get their medication.

Their community has also felt the effect of a local retail pharmacy closing, but Equiscript has helped bridge the gap. "We recently suffered a closure of our only hometown pharmacy. People have had to start driving into the next town to pick up their prescriptions. What used to be a 15-minute drive for some has turned into a 45-minute drive. Patients being able to receive these meds from home has been a great lifesaver for some," said Thea.

Equiscript Client Success Specialist, Shantell Scott, nominated Thea for the Site Champ Spotlight award and said, "Since Bakersville was implemented in February, Thea has stepped into her Site Champ role with enthusiasm and efficiency. She works diligently with her internal teams to ensure that patients' needs are met, and her responses are prompt, which reflects her commitment to quality patient care. We look forward to our joint efforts with Bakersville because we know that Thea will deliver her very best."

Site Champions help to ensure that patients get the best quality service and that they get their medications when they need them - which keeps patients happier, healthier, and more compliant with their healthcare. Thank you, Thea, for being a top-notch Site Champion!