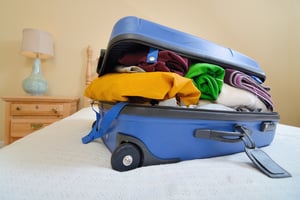 The holidays, for many people, mean visiting family or taking a much-needed vacation. While we can't prepare you for your family, we can prepare you for traveling with your medications (which may help with your family). If you're planning a trip and need to take your medications, Equiscript's Senior Director of Operations, Katrina Jamison, PharmD, has put together these tips to help ensure your holidays are healthy and adherent.


---
Traveling with Medication Checklist
---
Get Your Refills
Traveling during the holidays can be stressful. Ensure that you plan ahead by looking at your medications and your refill timeline. If you are going to run out of medication while on your trip, or as soon as you return, request an early refill at the pharmacy. Most insurance companies will approve an early refill due to travel for most medications, excluding controlled substances. This ensures you have what you need, and you will also have extra in case you have a delay in your return trip.
Research Your Destination
Traveling abroad for the holidays? Know the country regulations around medications. Many countries have travel bans on different drugs. Do your research and plan ahead. Many times you can get a prescription for something on the approved travel list that you can take with you. You can contact the U.S. embassy in the country you're visiting to get more information on what is safe to bring. USembassy.gov has a list of all U.S. embassies with their contact information.

Leave Meds In Their Original Containers
Did you know that it is better to leave your medications in their original pharmacy containers, which have the prescription labels on them, while traveling? Remember that prescription medications are federally-controlled medications, that require a prescription and a pharmacy for dispensing. Having your prescription label on your bottle is your legal proof that you were prescribed the medications in question and have full authority to have them in your possession. You can also visit tsa.gov for more information on what is accepted on a flight.

Always Pack Meds in Your Carry-On
If flying on a plane for the holidays, be sure to take your medications with you in your carry-on luggage. We all know how unpredictable air travel can be. If you get stuck on a layover or have a delay, you do not want your health to suffer because your medications are in the checked baggage area. Keep your medications with you such that you can ensure you maintain your consistent dosing regimen.

Temperature Control
Worried about keeping your refrigerated medications at the proper temperature while traveling? Call your pharmacist (the phone number is on your prescription bottle) and they can advise you depending on the specific medication. Know that most medications will be fine at room temperature for a few hours. If you have concerns or a long plane/road trip, consider a small insulated lunch cooler. However, you will want to make sure the medication doesn't come into contact with the freezer pack, as this could cause the medication to get too cold.

Take the Basics
Another tip for traveling abroad during the holidays: ensure you take basic medications with you to combat the changes your body will experience through various time zones and culinary events. Your pharmacist can help recommend basic items such as ibuprofen, Imodium, Tums, hydrocortisone cream, allergy medications, and other basics that you will be thankful you have in your travel bag should the need arise. This is especially true if you are traveling with children under the age of 12, as they typically are more susceptible to environmental changes and will require medications that are specifically for children. When I travel, I always have a thermometer, ibuprofen, acetaminophen, Allegra, Flonase, Imodium for kids, hydrocortisone 0.5%, Delsym for a cough, and some band-aids. Being prepared always comes in handy.

Consider Dose Packaging
Ask your pharmacist if dose packaging is available for your medications. Dose packaging will eliminate the use of bulky pill bottles and is ideal if you take multiple maintenance medications. Dose packages from your pharmacy should still include your name and prescription information, so you should be able to travel with your medications, and you can take advantage of the more convenient packaging option.



At Equiscript, our 340B clients registered with our partner pharmacy, PillPack, can offer patients PillPack's innovative dose packaging system while Equiscript provides its signature concierge-level service for our partners, clients, and their patients. The ultimate duo for making sure patients stay healthy and happy. For more information visit www.equiscript.com/pillpack.


---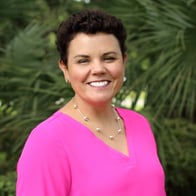 Katrina Jamison, Pharm D
Sr Director of Operations
Katrina Jamison is an experienced senior level executive, licensed healthcare professional, and inspirational leader with over ten years of success overseeing large-scale multi-unit operations. She graduated from University of North Carolina Chapel Hill, with her PharmD, where she currently sits on the Pharmacy Alumni Association Board. She is a licensed Pharmacist in North Carolina, South Carolina, Georgia and Arkansas, she is a Lean Six Sigma White Belt and a Certified Executive Life Coach.